The review of the of the National Inspection Plan for septic tanks has shown that almost half of household septic tanks fail inspection. The Environmental Protection Agency report showed that 48% of household septic tanks inspected by local authorities failed.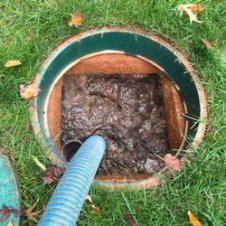 It is evident that many of the failures could be simply avoided by householders taking simple steps to de-sludge and maintain their treatment system. 987 inspections were carried out by local authority inspectors and more than half of domestic waste water treatment systems passed inspection.
The EPA has said that it expected the failure rate to be significant, but that many of the failures could have been avoided by very simple measures.
Programme Manager of the EPA's Office of Environmental Enforcement David Flynn has spoken on record that half of the problems were very straight-forward, and required cleaning the tank rather than replacing it. He said the EPA is trying to increase the awareness of servicing the tank on an ongoing basis.
"We were expecting that the failure rate would be significant and I think what this shows is that the failures, a lot of them could have been avoided by very simple things that people could do, such as de-sludging the tank, which is effectively just emptying the system on a regular basis," he concluded.
At Irish Drain Services, We offer a comprehensive service for both Household & Industrial Desludging, covering everything from small domestic septic tanks to large industrial units. This includes emptying, cleaning and inspecting any given system and advising on the on-going maintenance of the unit. We range from servicing large pumping stations, sumps, wetwells, septic tanks to forecourt interceptors, our specialist waste teams will manage your waste requirements efficiently and professionally.
We also specialise in the emptying, cleaning, repair and servicing of Bio-cycle units, both domestic and industrial. Additionally we are also qualified to certify the units.
Contact us Today for your FREE Quotation!!