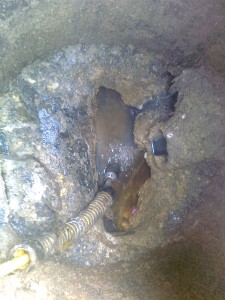 Grease is a troublesome and unwelcome side product associated with the preparation of food. To comply with regulations under the Waste Management Act 1996 and to ensure a healthy working environment where food products are prepared in quantity, a proper Grease Management system must be in place.
Grease Traps –
These are essential for Restaurants and large Guest Houses and Hotels etc. Depending on the size of the kitchen and the space available we can recommend the type and size of Grease Trap that is suitable for you. We can then supply and establish a Grease Management System for your kitchen. We will also maintain your Grease Traps in good working order, including cleaning out, as part of a comprehensive maintenance agreement.
Enzymes –
These are required for the proper working of Grease Traps. We can supply these as required. We can supply Manual (Powder Sachet) or Automated (Drum and Dispenser) systems to suit your needs as assessed (volume of meals etc).