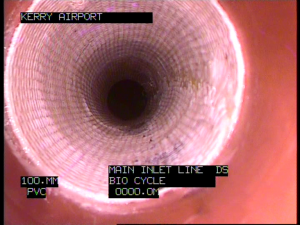 Localised Patch Repairs for Drain/Pipe Rehabilitation
A fast cost efficient method of repairing defects in sewers or pipes without the costly need for excavation. Repairs are carried out from 100mm to 1250 mm diameter.
Drain Relining
Used for complete renovation of pipe lengths from manhole to manhole using epoxy resins and felt liners used for lining pipes with typical faults such as infiltration/exfiltration, root ingress, multiple fractures and cracks. We can install structural liners or liners that can withstand temperatures of over 100 degrees.
Robotic Cutter
Our new state of the art IBG system allows us to repair lateral connections in relined pipes as well as cut trough obstructions such as roots, rock, ground, encrustations, concrete. We also commonly use this system for trimming back intruding connections in the main sewer.
Top Hat System
Using our epros system with silicate resins we can repair connections directly from the main sewer – this gives a permanent seal, WRC approved.