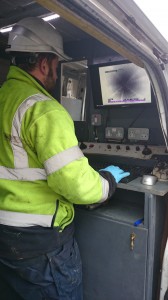 Irish Drain Services utilises a range of survey and inspection techniques to present a comprehensive picture of an asset's condition, points of blockage or failure. Irish Drain Services operates a variety of specialist CCTV services delivering effective surveying, inspection and diagnosis of asset condition for every kind of pipe, vessel and tank.
Irish Drain Services feasibility studies, drainage area studies and topographical surveys form a solid basis for pre-planning system extension. This complete sewer and drain survey and inspection package augments our own highly respected cleaning and remediation services.
Customers can rely on Irish Drain Services to accurately locate assets and pinpoint and categorise specific problems. A complete diagnostic report, backed up by visual evidence is then presented with Irish Drain Services recommendations on the most cost effective and appropriate remedial actions to be taken.